Artist's Name: Chevaughn James
Name of Brand: DJ Drumline
Artist's Age: 26
Artform: Music, Disc Jockeying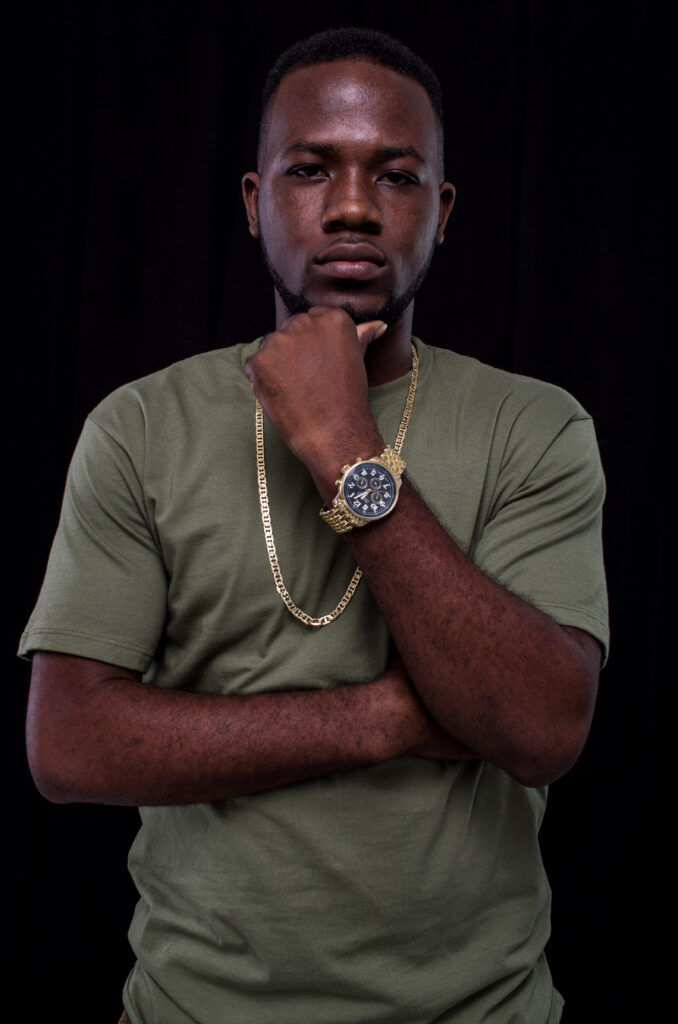 ---
Why do you do what you do? When did you realize a passion for what you do?
The reason why I do what I do is because, fundamentally, I like it, it allows me to free my mind of everything else and it gives me a channel to express my creativity.
---
What is your educational background?
I studied IT but I'm also now in business analysis and project management. I don't really get to apply my project management knowledge in business but I use my analytical mind a lot in music.
---
What is the symbolism behind the name "DJ Drumline?"
Well, the name came from the movie but the persona was already there before. From a young age, I used to like beating on benches so I got the name "Drumline." I was known as the person who could really get the vibes going.
---
What are some of the challenges that you have faced while trying to pursue your passion?
For me, every challenge that I faced I always was creative enough to come up with a solution. I'm a very solution-oriented person. The challenges I saw in the first phase were like just learning how to blend music. I heard what was on the radio and what was being played on the sound systems and I wanted to do it, but I just didn't know. There was no one to teach me so I had a develop a system on how to teach myself. So I used to watch the guys in the physical space like when they're at dances and stuff. I grew up in a community where big sounds came and I would watch them set up and play as a child.
I was trying to picture how to get what I'm hearing to the physical side so I realized that they had to be doing some sort of manipulation of the actual music itself to make it blend. I remember I got two TV players, my sister gave me one, and I was actually trying to blend my own music. That gave me the opportunity to create what I was seeing.
---
How did you get your first gig?
My first show was actually a story. I got a big stage and there were a lot of people, at Pier 1 in Mobay. They introduced me and said "welcome to the stage DJ Drumline!" and the laptop that I had never worked. I was pressing play but it was very distorted so you really couldn't hear what was actually being played.
So I didn't play any at all. However, one of the guys who was there said "doh worry at all, that a the least a yuh problems, just continue do wah yuh a do."
That experience basically became a lesson for me.
After that, the same person booked me for other shows and for a while I was the go-to person for sweet sixteens when I was in Mobay. The bookings multiplied from those. So each show I would go to, someone from there would want me for another show so it would keep on multiplying.
---
What are some of the fears that you face even today & How do you deal with those fears?
Fears, not anymore. However, before, when I used to go on huge stages I used to forget some of the ideas that I had. I use to wonder what the crowds would like and what they wouldn't like.
---
How do you deal with those fears?
I make sure to plan my set and put it down. I plan the best set I can think of at the moment so that when I go on the stage, everything starts flowing because I feel more confident and prepared. Things start to flow and I can get even more creative with what I planned.
The experience is what has helped me. I'm exposed to a wide variety of events (corporate, parties, big shows and so on). So I don't see a context that I'd be nervous to play in anymore.
---
How do you work? What is the method to your 'madness' and how do you filter your creativity?
Well, umm… apart from preparing my sets, I ask my clients what the age group of the patrons is. For example, weddings have a age demographic from children who are 5 & 6 years old to people in their 70's. So I know I'd have to play popular songs that a wide age group would know.
At a birthday party, it's a different age group. Say the person is 25 years old they'll more than likely have friends who are 5 years older or 5 years younger and that's a 10-year span. So I use that data to actually mark out where I should take my songs from. Because a 25-year-old would likely like songs that are 10 years above or below their age. Also, depending on the popularity of songs outside of that age group, I'll factor those in as well.
The reason I do that is because, when they hear a song that they don't hear anywhere else it will hit home for them and automatically make me a different DJ from what they've seen before.
---
What does the progression of a typical night look like?
It depends on different factors like whether or not I'm the only DJ. Say you have a dancehall party with up to 5 DJs, it's the responsibility of each DJ to take the patrons from one level to the next. So depending on where I fall chronologically, I know what to play. So if I'm at the middle where I know it's prime time, I just match the energy.
However, if I'm the only DJ there I have to pace myself from start to finish. I have to start with low energy and give the patrons time to get their drinks (this is in a party sense). Then I can bring it to a point where it's high energy where people are already intoxicated and ready to just go crazy.
The corporate context, however, is different. Corporate events typically have speakers, so my strategy with corporate Djing is to hit them with a song just at the break. I normally queue up a hit song. So when that time comes I just play 3, 4, 5 songs.
Weddings are a lot different. People tend to like songs from the 70s, 60s & 80s at these events and it's become more of a thing that people really like to hear reggae at these events as well.
I've basically learned to juggle different crowds because of my experience.
---
Where do you see yourself going?
Ultimately, the brand will become a household name. There's no doubt about that. However, I don't want the brand to be stuck in one place. So the brand won't be just music. The brand will become construction, the brand will become tourism, the brand will become investments, and so on.
I have a lot of things that I want to role out for the brand in the next coming years. It's not just DJing. However, right now for me as a DJ, it's about me continuing to take it to unique spaces. I don't want to become typecast as a party DJ.
I feel like, as a DJ, I need to create different spaces that other DJs can come into and realize that this is actually a space that they can penetrate.
---
The word "Ubuntu" means "I am because we are"; how have you seen that reflected in your own life?
My friends and family have played a very significant role in getting me to where I am today. I would not be where I am without people. A lot of people tend to think that we don't need others or see them as bad … I don't see people like that, I see them as good.
My second gig was for a friend from high school who was having a party. Other friends from high school who had their different shows had me play and again, others got me the opportunity of playing at a club at a very young stage of my DJ career.
Also, other artists and creatives would support me by giving me jingles at the beginning stages of my career.
Furthermore, [speaking about artist's support] one of the biggest pushes I got was from Protoje. He actually gave me a stage and said "You a di person fi open and close the show." That was a huge thing for me, not just because of the number of people who were in the crowd but because it was a well-known artist stamping his name and saying "yo, a Drumline mi seh."
---
What is some advice that you would give to anyone who is trying to walk the same path as you?
The first thing I would say is don't try to walk the same path as me, create your own path; because creating your own path is a part of your identity and your identity will be like no other.
I consider my journey to be very unique.
Never look on somebody else's path and say "that's exactly what I want to do." You can learn from them, yes you can. It's always good to learn from other's mistakes but try to be unique, don't try to be like anyone else. At first, it may seem like you're not doing anything or you're wasting your time, but it's not that … stick to it.
Whatever you decide to develop, stick to your journey. Don't pay attention to who's flourishing and who isn't. Stay on that path and ultimately you will see what you've envisioned.
Also, if you have a support system, whether they are a mentor or friends and family embrace them. You're going to need support and help along your journey.
---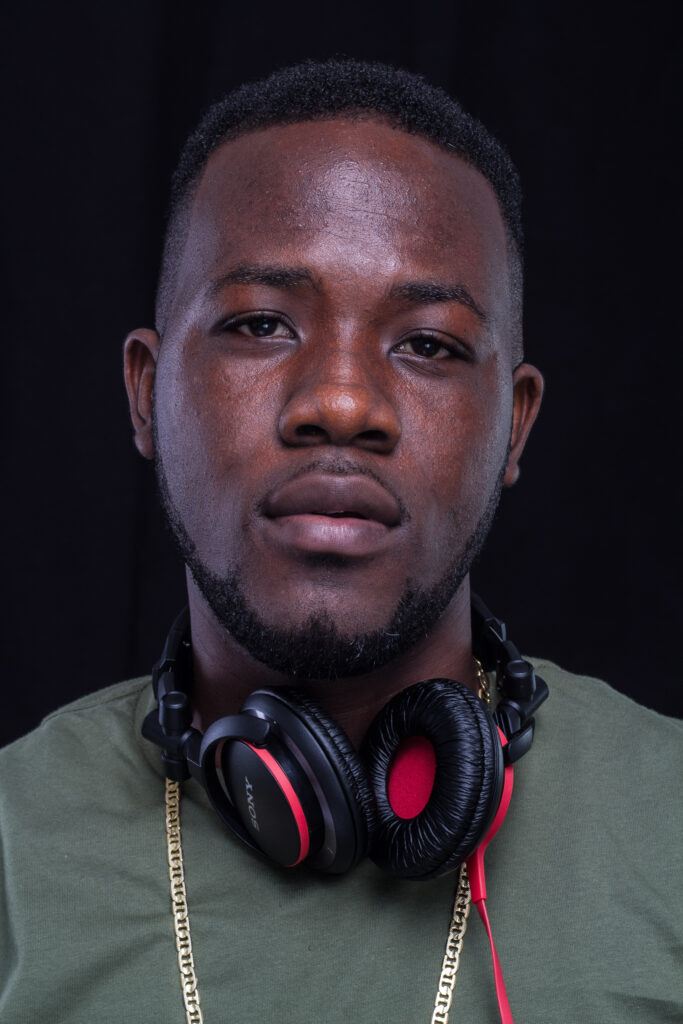 "The first thing I would say is don't try to walk the same path as me, create your own path; because creating your own path is a part of your identity and your identity will be like no other."
– Chevaughn "DJ Drumline" James