Artist's Name: Jonae Virgo
Name of Brand: ChoreobyJo
Artist's age: 23 years old
Artform: Dance
---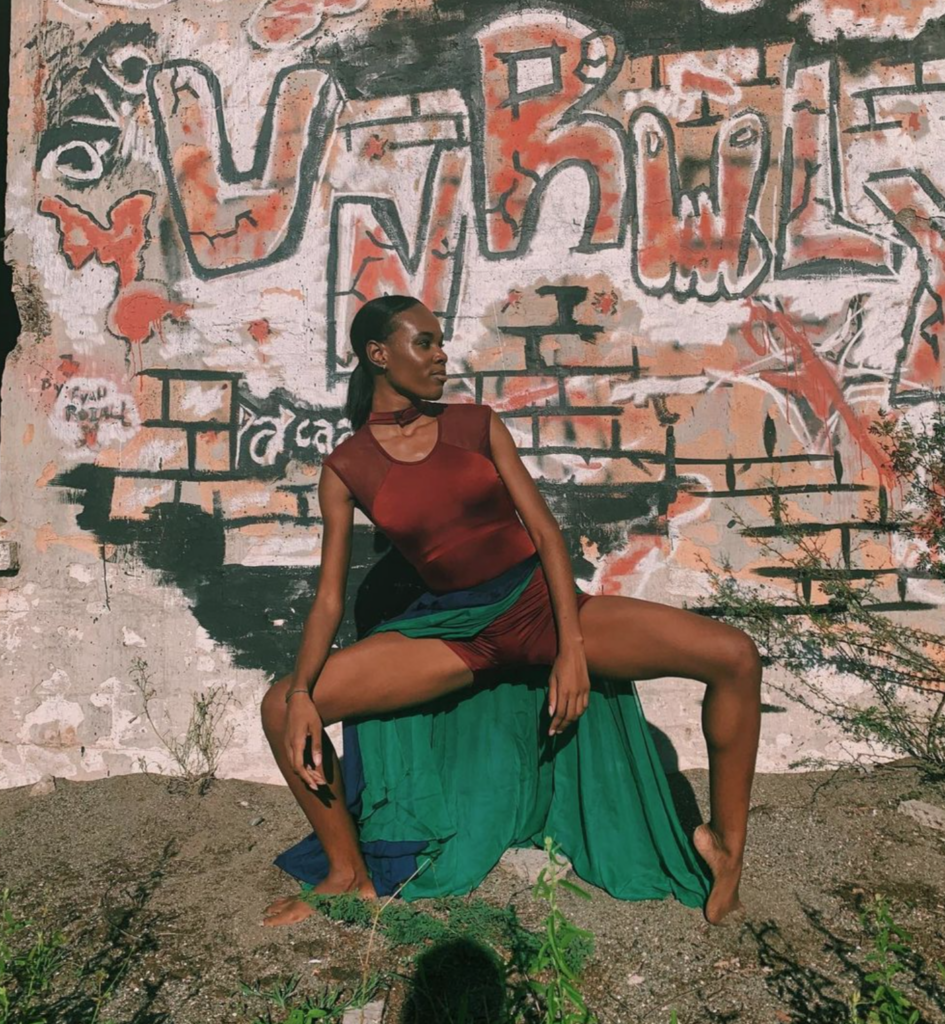 Why do you do what you do? When did you realize a passion for what you do?
I do what I do because it makes me feel complete. From ever since I can remember, my mind has always created movement to the music I listen to. I always thought this was a normal thing for most people but apparently I've been chosen haha.
I realized this passion in high school when, for Sports Day, we would steal choreography from YouTube for cheerleading, instead of just making up our own. Like it's hard?!
---
What is your educational background?
Interestingly, I am currently in the field of medical sciences. I did a bachelor of Basic Medical Sciences with a major in Physiology, and I'm now a grad student, studying for my Master in Public Health. Both undergrad and postgrad done at UWI.
---
What are some of the challenges that you have faced while trying to pursue your passion?
A challenge I'm currently facing while pursuing my passion is COVID [which has been] hindering me from having in-person classes.
Prior to COVID, however, pricing my talent posed [as] a challenge – you don't want to undervalue yourself but you don't want to scare opportunities away. 
---
Have you encountered people who have been skeptical about your dreams?
Yes, I have. I feel as though it's taken years to convince my own parents that pursuing choreography is not just a fun side hobby but can be turned into a very rewarding and fulfilling career for me.
---
How did you initially react to those people and how do you act towards them now?
I would say I just let my talent speak for itself and let it reach people… winning more hearts over each day.
I was going to pursue my dream to become a choreographer regardless of what anybody had to say. 
---
How do you work? What is the method to your 'madness' and how do you filter your creativity?
I prefer to choreograph when no one is around and no one is watching; inspiration comes from anywhere and anything at any time! It usually starts with a song that gets my choreography senses tingling, then I imagine all sorts of movement before I try it on my body and just piece movement together 'till it's formed.
Fun fact: many times I don't try it on my body at all before I teach it to a class or rehearsal. [It's] all in my head. 
---
What role do you believe "the artist" has in society? / How do you feel your artform has the power to benefit society?
I believe artists play an intricate role in the society, without us everybody would be bored.
Life would be mundane.
Choreography, I tend to tell my students/patrons, can sometimes help one to re-imagine music. Sometimes you don't appreciate the words or deep underlying beats, rhythms or meaning within a song until a choreographer brings it to life. Then whenever you hear that song or piece of music you can't help but mimic the movement. 
---
Out of all your work, which piece resonates the most with you?
I choreographed a piece called "Fast Lane" in my second year of University and it was my first time doing a solo, first time being paid to choreograph and my first time putting out a full piece on that stage. That feeling is yet to be matched, I don't think I have created a better dance since then. 
---
Where do you see yourself going?
I certainly see myself being the proprietor of my own dance studio, having yearly dance shows and providing my students with dance opportunities world wide. I also very much see myself networking with highly-rated choreographers and being a guest choreographer in studios worldwide. Hopefully also doing big things like movies and A-list celebrity music videos. 
---
By what terms do you measure success or perfection? When do you feel like you can say that your work is finished and ready to be experienced by others?
I'm very lax and believe that success is measured by a feeling within and not so much accolades, awards, money or rounds of applause; though these things can contribute to the feeling.
I usually feel successful as long as I am proud of the work that I produced and that my dancers/audience enjoyed the work they were given/have seen. Perfection I also view in the same light, I'm by no means a perfectionist. I hate to clean a dance haha I rather have someone else do it. That's probably my toxic trait as a choreographer. My view is that no two dancers will really dance exactly the same but as long as it looks close enough and has the right attitude and energy it's good for me. I envy the perfectionists though their dances definitely have that upper edge.
---
"Choreography… can sometimes help one to re-imagine music. Sometimes you don't appreciate the words or deep underlying beats, rhythms or meaning within a song until a choreographer brings it to life. Then whenever you hear that song or piece of music you can't help but mimic the movement." 
~ Jonae Virgo