Name: Justin Grey
Age: 23
Name of Brand: Justus
Art form: DJ / Event Planner / Entertainer
---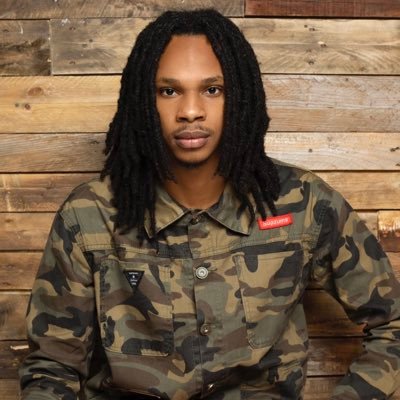 Why do you do what you do?
I do what I do simply because I love it. I am really passionate about music and my craft. Music for me is a free space, it's a [get away] from the realities of life.
I have overcome my hardest times with music. Music not only motivates and inspires me, but also lifts my mood and energy.
---
When did you realize you had a passion for what you do?
I realized I had a passion for music when I realized that I spent majority of my time listening to music, playing music or researching it. At the age of 18, my brother @DjKarbon6 and I would spend our days learning about our craft and practicing our skills.
We were enthusiastic about the process and adamant to learn all we could in an effort to perfect our skills.
---
What is your educational background?
My educational journey started at Supreme Prep in Montego Bay ,St James, Jamaica. After which I attended the renowned Cornwall College for 4 years.(7-10). Upon migrating to the US, I transferred to Plantation High School in Florida, where I graduated and earned my high school diploma.
Currently I am enrolled in Broward College , pursuing a business degree.
---
What are some of the challenges you faced while trying to pursue your passion?
I think the hardest challenge I faced coming in to the music industry was just getting people to believe in me and my talent. Being a fresh face on the scene, it's sometimes hard to get certain exposure and opportunities. Though that was a challenge for me, it's one I embraced dearly.
Being counted out or overlooked only motivated me to work harder and to prove to the world what I have to offer.
---
HAVE YOU EVER ENCOUNTERED PEOPLE WHO HAVE BEEN SKETICAL ABOUT YOUR DREAMS AND HOW DID YOU DEAL WITH IT?
I have indeed met a few people who were skeptical about my dreams. However, I didn't let that deter me from my goals. I learnt a long time ago that once YOU believe in yourself that's all that truly matters. Nobody has to see your vision but you , and once you work hard and believe in yourself, you can achieve anything.
---
HOW DO YOU REACT TO THOSE INDIVIDUALS NOW?
I've learned to not spend too much time on the doubters. I place my focus on the people who support me and endorse my dreams. Focusing on the negatives will never give a positive outcome, so I spend my time and energy with the people who wish me well and believe in me.
After-All, they will be the ones to help to push me to the next level.
---
WHAT ARE SOME OF THE FEARS YOU FACE WITHIN YOUR JOURNEY TODAY?
My biggest fear in life is just dying without actually LIVNG life. Many people are alive but not many people truly live. I have learned that life is actually short. So while we are here, we should do what we love, do what makes us happy and spend time creating good memories with our loved ones.
---
HOW DO YOU DEAL WITH THOSE FEARS?
I deal with those fears by taking a more conscious and active approach to life. I try to spend as much time as I can doing what I love with the ones I love.
---
HOW DO YOU WORK, WHAT IS THE METHOD TO YOUR "MADNESS" AND HOW DO YOU FILTER YOUR CREATIVITY?
There is no real method to my madness but I try to be as productive as I can be each day. Each day, I set some goals of things I want to achieve and I just work to achieve them.
As for creativity, it just flows. I gain inspiration from basically everything around me. Whenever I get an idea, I'll just write it down or record it on my phone and go back to it whenever I'm ready.
---
WHAT ROLE DO YOUR BELIEVE THE ARTIST HAS IN SOCIETY?/HOW DO YOU FEEL YOUR ARTFORM HAS THE POWER TO BENEFIT SOCIETY/HOW DO WISH IT WOULD IMPACT SOCIETY?
I believe artistes and entertainers play a very significant role in society. We all possess a platform and tend to influence a lot of people. Everything we do or say is scrutinized and emulated by many and as such we have to ensure that the message we are sending out is a positive one, guiding our followers in the right direction in life.
Music is a very powerful tool and every time I grace a stage I aim to give 100%, transferring good vibes and energy with my audience. I always think to myself, that everyone in the audience is here to have fun and it's my duty to free them through the music. I don't know what trouble each person has but I do know they all came out with the intention to enjoy themselves and live in the moment.
---
OUT OF ALL YOUR BODIES OF WORK WHICH PIECE RESONATES WITH YOU MOST?
I don't have a favorite body of work, I like them all and believe that each are important and serves a different purpose to different people.
Feel free to check out a part of my portfolio on soundcloud @justus876
---
Where do you see yourself going?
For me the sky is the limit, I just aspire to be one of the greatest to ever do it. I try to keep myself open to all possibilities and opportunities.
One of my biggest music goals however, is to be able to tour with my team. I want us to travel to different countries and cities, showcasing our talent and spreading our energy with the population.
The ultimate level of success for me is knowing that I have changed the lives of many and impacted them in a positive way. I aim to uplift, motivate and inspire others, so they too can value life and enjoy it. I want to be able to help the ones around me as much as I can and help elevate them to a higher standard of living.
---
WHAT ELEMENTS OF YOUR CAREER BRING YOU THE MOST STRESS AND HOW DO YOU DEAL WITH IT?
I don't get stressed out with my career. Whenever things get a little crazy I just remind myself that I asked for this life and it's all blessings. Everyday won't be easy but it will all be worth it. When you love what you do, nothing feels like stress.
---
THE WORD "UBUNTU" MEANS "I AM BECAUSE WE ARE"; HOW HAVE YOU SEEN THAT REFLECTED IN YOUR OWN LIFE?
This quote is the embodiment of me. I come from a big family and can always identify with being a part of groups not because of the fear of being alone but a Pride always hunts together.
I am who I am because of the people around me – [my] supporters, family and friends.
---
WHAT IS SOME ADVICE THAT YOU WOULD GIVE TO ANYONE WHO IS TRYING TO WALK THE SAME PATH AS YOU?
My advice to anyone walking the same path that I did is to :
Believe In Yourself
Work Hard
Be Patient
Develop from your Mistakes
Believing in yourself is one of the most important things we can do. Far too often, we have doubts about our ideas and capabilities.
I urge everyone to take a chance with their ideas and dreams. It's better to try and fail than not try at all. Bet on yourself, even if you don't succeed at least you would have gained some experience.
---
WHAT IS SOMETHING(QOUTE OR REMINDER) THAT YOU LIVE BY?
A quote I live and always try to remember is: "The greatness of man is not in how much wealth he acquires, but in his integrity and his ability to affect those around him positively." – Bob Marley
---
"I don't get stressed out with my career. Whenever things get a little crazy I just remind myself that I asked for this life and it's all blessings. Everyday won't be easy but it will all be worth it."
~ Justin "Justus" Grey